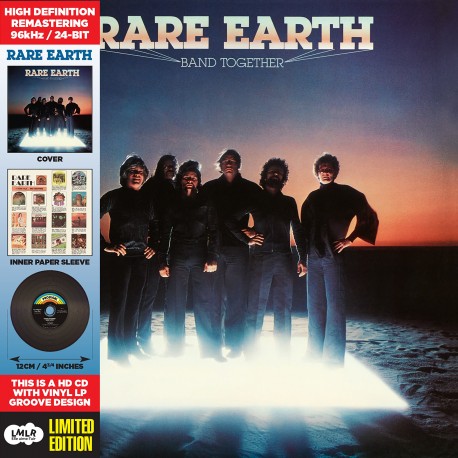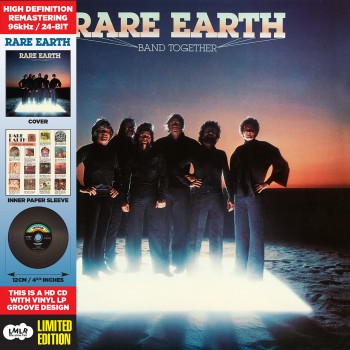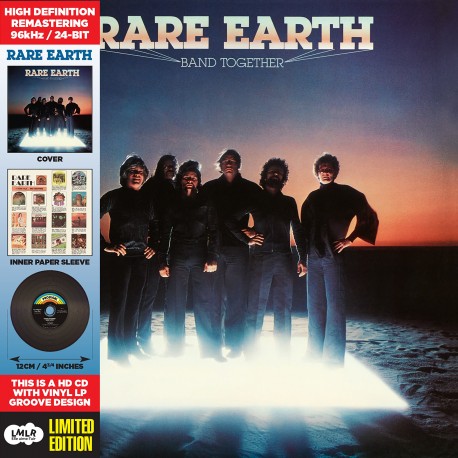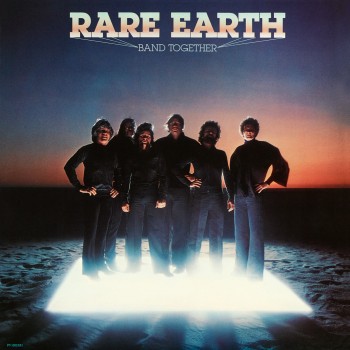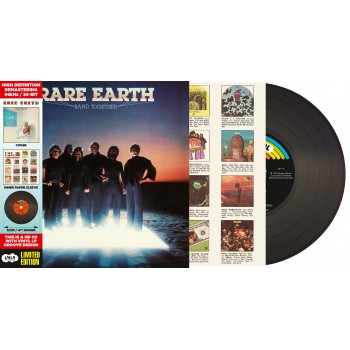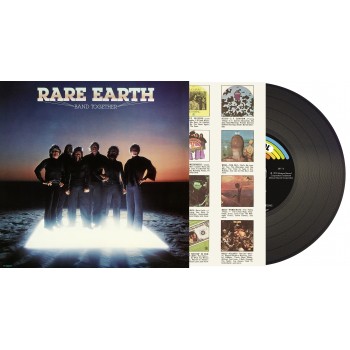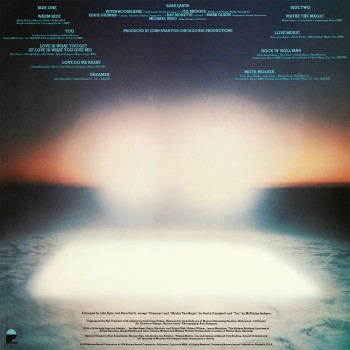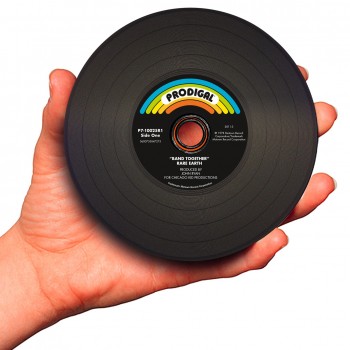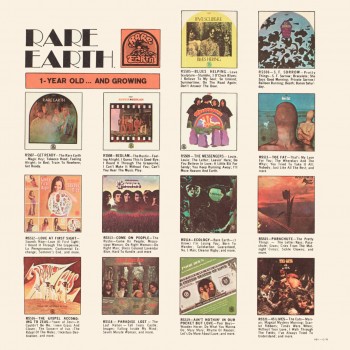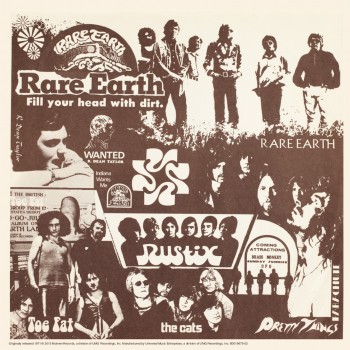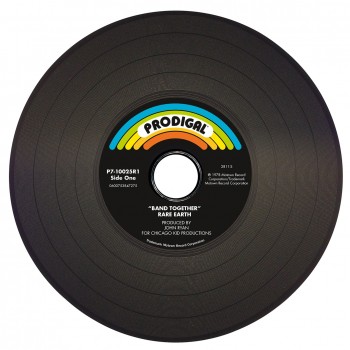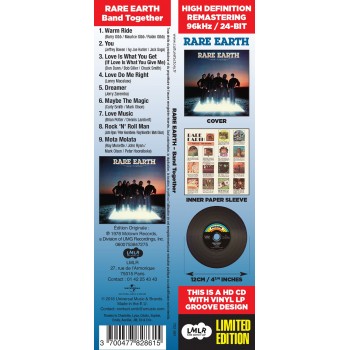  
Rare Earth - Band Together (CD Mini LP)
Band Together est le 11ème album du groupe. Jamais réédité en CD... Redécouvrez ce pur joyau pour la première fois en HD . Sorti en 1978, nous fêtons les 40 ans de cet album... qui contient un titre écrit et produit par les frères Gibbs (Bee Gees) : Warm Ride. LE ""CD - PAPERSLEEVE - VINYL REPLICA DELUXE"" EST UNE RÉÉDITION DE QUALITÉ À L'IDENTIQUE (DIMENSION 13,5 X 13,5 CM) EN FORMAT CD DU SUPPORT 33T ORIGINAL : - Pochette simple ou double en carton épais, album simple ou double, sous-pochette, étiquette vinyle tout est restitué avec minutie. - CD noir (compatible tous lecteurs CD) donnant l'impression de retrouver le vinyle (avec son étiquette d'origine). - Le son est remasterisé en haute définition 96 kHz / 24 BIT.
Band Together is the 11th studio album by rock band Rare Earth, which was released in 1978. First time, released in CD. You can finnaly listen this album in HD 96kHz / 24-BIT. Released in 1978, this album contains a track written and produced by Barry Gibb, Maurice Gibb & Robin Gibb (The Bee Gees) : Warm Ride.
Deluxe Vinyl Replicas by L.M.L.R. constitute high quality reissued compact-discs which reproduce all the components of the original LPs and are their exact replicas in compact-disc size (5.3 x 5.3 inches), with authentic single or gatefold cardboard jackets and paper sleeves. In addition to the above, each compact-disc Deluxe Vinyl Replica includes a black finish CD complete with the original label to give it the look and feel of the original record album.
EN CD POUR LA TOUTE PREMIÈRE FOIS !

TRACKLISTING
1. Warm Ride
2. You
3. Love Is What You Get (If Love Is What You Give Me)
4. Love Do Me Right
5. Dreamer
6. Maybe The Magic
7. Love Music
8. Rock 'N' Roll Man
9. Mota Molata

Fiche technique
Label

Culture Factory

Format

CD
16 autres produits dans la même catégorie :